IT Risk and legal concerns
IT & Information Security Management Education
Module Abstract
Get the view from a CIO perspective on IT legal concerns
Benefit from dedicated sessions on key IT legal concerns, IP rights, and Personal Data Protection
Familiarise yourself with the main IT Risk frameworks and standards that are currently available and presented during the module such as ISO31000, COBIT5 for Risk, etc.
Discover how the IT Risk frameworks and standards are applied within a comprehensive Case Study.
Interested in enrolling in the module?
Submit your contact details
and we will shortly get back to you!
1 day/week (evening class)
Every Thursday, from October to December 2019
2500 €
(VAT. excl.)
Discounts apply for multiple registration
At the end of the module, you should be able to:
Understand a number of legal aspects around IT and how they can constitute risk.
Getting familiar with the definition and concept of Risk and IT Risk.
Getting familiar with overall concepts of (IT) Risk Management.
Understand the current IT Risk Management standards and frameworks.
Understand how to apply the theory learnings in practice by means of a comprehensive of several case studies.
Understand the fundamentals of Cybersecurity
test

Privacy and Data Protection and other IT legal aspects from a CIO perspective
Executive Overview of legal aspects in IT
IT Risk Workshop - Case Study (part I)
Intellectual Property
Privacy and Data Protection
IT Risk Workshop - Case Study (Part II)
IT Risk Workshop - Case Study (Part III)
COBIT5 for Risk - Risk Function IT Risk Workshop - Case Study (part IV)
The module is concluded by an assessment (multiple choice questionnaire, short assignment, workshop, report writing and/or presentation before a panel jury) to validate its completion.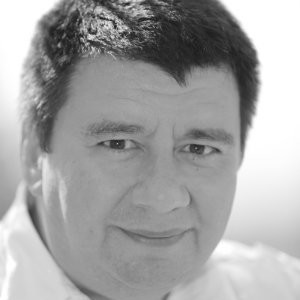 Liviu is a Partner Consultant at ICT Control and Ellivit since 2007 with recognised expertise in Risk Management, Enterprise Governance of IT, Information Security, IT Audit & Assurance, Telecom Mobile Services and much more. 
"As IT Risk & Legal Concerns Topic Leader for IT Management Education, I'm committed to delivering the best learning experience to the participants in the area of IT Risk and IT Legal aspects viewed from the perspective of CIO".