Information Security Management
IT & Information Security Management Education
About Information Security Management Training
The module is addressed to current and future Data Protection Officers (DPOs) and Security Counsellors (Public Services..), Information Security Managers, Chief Information Security Officers, Risk Managers, and Compliance Officers. 
It delivers essential knowledge of information security as well as in management of practices and right implementation for agile digital platforms.
Interested in enrolling in the module?
Submit your contact details
and we will shortly get back to you!
1 day/week (evening class)
Every Monday, from January to March 2019
2500 €
(no VAT.)
Discounts apply for multiple registration
After this module, you should be able to:
Get better business results and value from IT security investments while decreasing security risk complexity.
Contribute to contractual and regulatory requirements while improving confidence in operational and financial integrity.
Improve public image and relationship with external stakeholders as well as establishing a shared set of values to guide security behaviour.
Gain competitive advantage through best uses of next-generation security solutions.
Prioritize security systems and projects to attain better focus on business critical applications, processes and needs.
Optimize IT security operations with integrated approach to confidentiality, integrity and availability.
Provide consistency in security terminology, measurement, compliance and risk tolerance.
Understand the fundamentals of Information Security Management
Introduction to the module
Information Security Governance
The role of the modern CISO & Certifications
Information Security Management Standards
Information Security Risk Management
Information Security Sourcing & Architecture
Information Security Awareness & Operations
Information Security Innovation
Information Security Incident & Crisis Management
The module is concluded by an assessment (multiple choice questionnaire, short assignment, workshop, report writing and/or presentation before a panel jury) to validate its completion.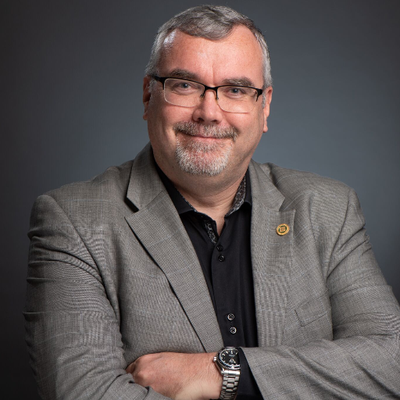 As a Topic Leader, Marc sets his goal to share and discuss his experiences with all the participants of this module in order to provide practical insights into the problems and solutions of information security management. 
Marc is currently the Chief Information Security Officer at Esko, Member of Professional Influence & Advocacy Committee of ISACA International with expertize in IT Audit & Assurance, Information Securiy Management, Privacy & Data Protection, Cloud Computing, Enterprise Risk Management.